Maestas provides a wide variety of land surveying and geospatial services for public and private sector clients. By utilizing state of the art equipment and applying unique approaches to project workflows, we are able to provide increased productivity and innovative solutions for our clients.
Capable of collecting over a million data points per second, high definition laser scanning provides extreme accuracy at an accelerated rate using several approaches including static, unmanned aerial systems (UAS), and mobile mapping platforms. Because these systems can also be deployed from a remote location, it significantly increases operator safety, reduces the impacts to the traveling public and limits the need for return site visits.
Planning, design, and construction projects are dependent upon precise, detailed land surveying to ensure that our clients have an accurate understanding of the site. We are committed to utilizing the latest surveying technology, equipment, and computer software to generate the most comprehensive data and customized digital deliverables created from both conventional and scanned data, including standard planimetric design files, detailed Digital Terrain Models (DTM), asset inventories, and geo-referenced orthomosaic photography.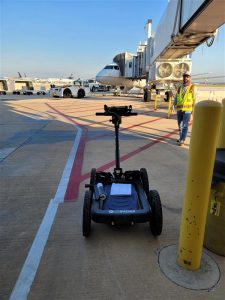 Other Services Include:
ALTA/NSPS Land Title Surveys
Topographic & Boundary Surveys
Tree Surveys
Roadway and Utility Surveying
Design and Control Surveying
Construction Surveying
As-Built Surveys
Flood Elevation Surveys
Pipeline Right-of-Way Surveying
Secondary Containment Surveys
ADA Compliance Surveys
Asset Management Inventories
Our UAS operator is certified by the Federal Aviation Administration as Part 107 Remote Pilot.
Sorry, we couldn't find any posts. Please try a different search.