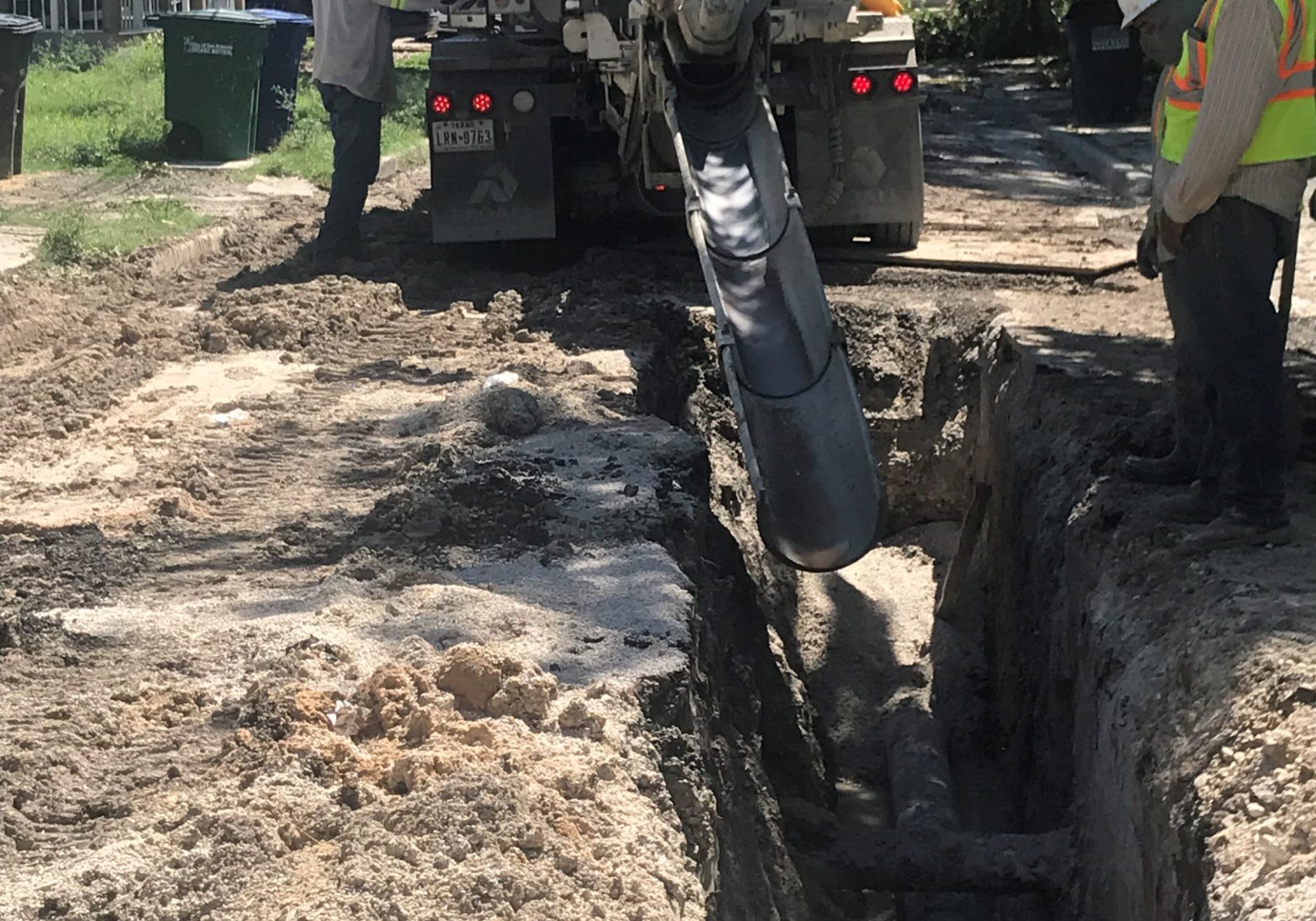 CoSA 2020 SMP Package IV: Cadwallader Street, Upson Street Improvements
San Antonio, Texas
Client: City of San Antonio
This project involved the replacement of water mains and sanitary sewer mains on narrow residential streets ahead of the street being reconstructed as part of the 2020 City Street Maintenance Program. Limits of the project were on Cadwallader Street from Camaron to N. Flores Street and on Upson Street from Marshall Street to Dead End. Due to narrow streets and existing utilities, a temporary water main was required on Cadwallader St.
Existing water main replacements consisted of substandard 6-inch A.C. water mains. Water main replacements consisted of replacing exiting mains with new 8-inch PVC main.
Sanitary sewer replacements consisted of approximately 1,190 linear feeet of 8-inch and 10-inch sanitary sewer with new PVC mains.